Advantages of yellowmail Bulk Email Marketing Service
No more guesswork. Reach out to your real customers with laser-sharp precision on their cell phones. In other advertising media such as print, electronic, outdoor or direct marketing, your buyers may be hidden among the numerous people who see your ad.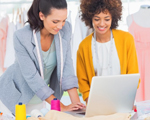 Bulk Email Marketing of yellowmail is different from other advertising agencies. We let you focus your ads with precision ONLY on your actual target audience. No hunting for the needle in the haystack here!
Email Marketing Services Provider Company in Delhi
Yellowmail is a special deal in offering services such as bulk email. It gives a mouth opportunity for our clients to obtain the maximum short-term benefits. We are the email service provider in Delhi, India. Our Bulk Email Service in Delhi understands the environment in a private business and the area in which it is executed. It can adapt and understand the nature and requires of clients.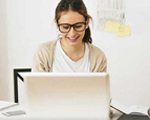 Our technicians assist customers to promote products with a unique method. We also play with a great concept, that is, the B2C relationship. We recognize how to supply a good program for them belong to a region or state of India.